★ Tips: Main products: [mechanical pressure regulating valve] cryogenic mechanical pressure regulating valve, Elephant Man Han Fluid Equipment Co., Ltd. has a complete and scientific quality management system. The Company in good faith, strength and quality of products recognized by the industry. Welcome friends to visit, guidance and business negotiation.

Mechanical pressure regulating valve details:
Custom processing: Yes
Brand: Wen Han
Model: Φ32 * 1.5
Mechanical pressure regulating valve material: stainless steel
Connection: Quick
Nominal Diameter: 50 (mm)
Medium: Steam
Pressure environment: Low
Working temperature: low
Flow direction: one-way
Drive: Manual
Parts and accessories: Accessories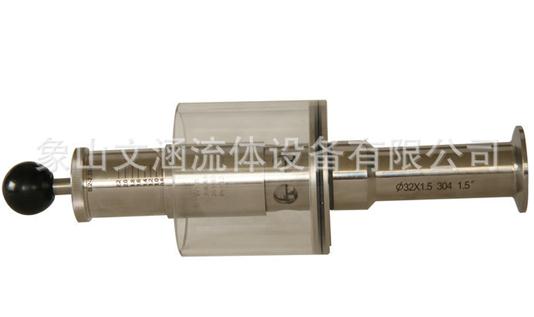 In usual, we regard the control pressure valve is referred to the pressure control valve. Pressure control valve is sometimes referred to as (mechanical pressure regulating valve) pressure valve, is primarily used for force or torque to meet the proposed requirements of the implementing agencies. Including safety valves, relief valves, pressure reducing valve and sequence valve.

Mechanical pressure regulating valve to note features:
A corrosive medium: the king should use plastic solenoid valve and all stainless steel; for highly corrosive media must use isolation diaphragm.
2, explosive atmospheres: You must choose the appropriate proof grade products, open-air installation or dust should be used more occasions, waterproof, dustproof varieties.
3, solenoid valve nominal pressure should exceed the maximum working pressure tube.