★ Tips: Main products: [] fermentation trimming trimming breathing valve breathing valve, Elephant Man Han Fluid Equipment Co., Ltd. has a complete and scientific quality management system. The Company in good faith, strength and quality of products recognized by the industry. Welcome friends to visit, guidance and business negotiation.

Breathing valve tuning details:
Medium temperature: 100 (℃)
Working pressure: 0.2Mpa
Material: Stainless Steel
Brand: Wen Han
Model: trimming breathing valve
Synonyms: breathing valve
Scope: fermenter
Connection: Quick
Type (channel position): straight-through
Flow direction: one-way
Drive: Manual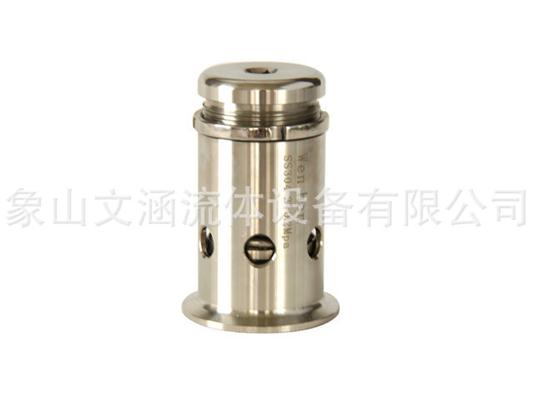 Trimming breathing valve maintenance:
Maintenance of breathing valve once a month, twice a month in winter. Its methods: first gently open the bonnet, the vacuum pressure valve disc and disc removal, inspection and trimming breathing valve disc valve disc seal, valve plate guide rod and guide rod sets whether the oil and dirt, where there is grease and dirt should be cleaned, and then loaded back into place, pull up and down a few times, check whether open and flexible and reliable. If everything is normal, then the valve cap on tight. In Maintenance, found disc scratches, wear and abnormal, should immediately contact the supplier or replace the company to fine-tune the breathing valve so promptly resolved.