★ Tips: Main products: [304 stainless steel diaphragm valve] valve 304, Elephant Man Han Fluid Equipment Co., Ltd. has a complete and scientific quality management system. The Company in good faith, strength and quality of products recognized by the industry. Welcome friends to visit, guidance and business negotiation.

304 stainless steel valve details:
Valve opening height: inching valve
Structure: spring
Nominal Diameter: Φ50.8 (mm)
Medium: Steam
Standard: GB
Flow direction: Bidirectional
Parts and accessories: Accessories
Form: Diaphragm
Pressure environment: Low
Type (channel position): straight-through
Body structure: Not Closed
Size: 2 inches
Item: WH-02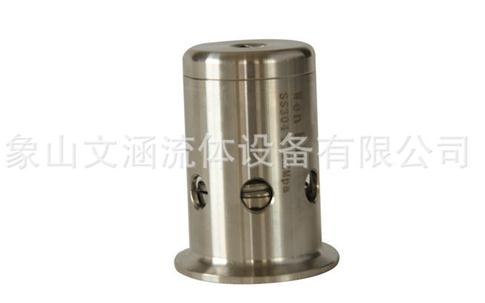 304 stainless steel valve - valve by media Category:
According to different media discharge mode, the valve can be divided into fully enclosed, semi-enclosed and open, three.
1. closed valve
When fully enclosed valve exhaust gas discharged through the exhaust pipe of all, the media can not leak outside the room, mainly used for toxic media. Containers of flammable gases.
2. Semi-closed valve
Semi-closed valve portion of the gas discharged through the exhaust pipe, also part of the leak from the gap between the bonnet and the valve stem, the medium is used for the container will not pollute the environment gas.
3. Open valve
Open valve bonnet is open, the spring chamber and the atmosphere, which will help to reduce the temperature of the spring, mainly applied to the medium is steam, and atmospheric pollution does not produce high temperature gas container.

304 stainless steel valve function:
304 stainless steel valve play a security role in the system. When the system pressure exceeds a predetermined value, the safety valve 304 open stainless steel, the system part of the gas / fluid is discharged into the atmosphere / outside the pipeline, so that the system pressure does not exceed the allowable value, in order to ensure that the system pressure is too high due to an accident does not occur.