★ Tips: Main products: [fermenter regulating valve breathing] fermenter regulation of breathing valve price, Elephant Man Han Fluid Equipment Co., Ltd. has a complete and scientific quality management system. The Company in good faith, strength and quality of products recognized by the industry. Welcome friends to visit, guidance and business negotiation.

Fermenter regulation of breathing valve details:
Medium temperature: 100 (℃)
Working pressure: 0.2Mpa
Material: Stainless Steel
Brand: Wen Han
Model: breathing valve
Synonyms: breathing valve
Scope: fermenter
Connection: Quick
Type (channel position): straight-through
Flow direction: Bidirectional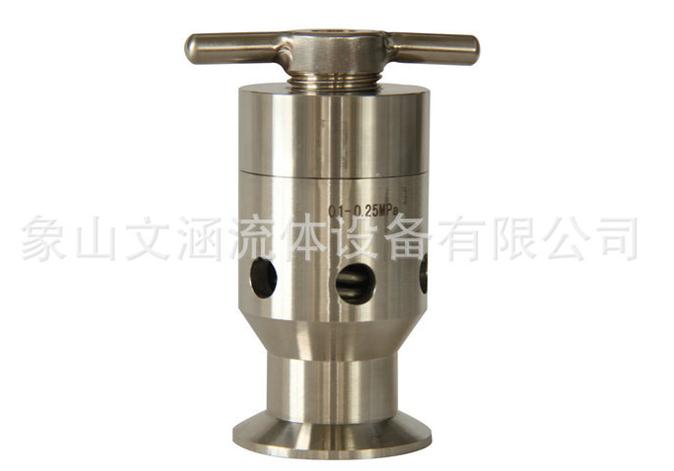 Fermenter regulation of breathing valve performance and features:
• Housing selection of steel and aluminum, good corrosion resistance;
• fire resistant layer corrugated stainless steel, good fire resistance, good corrosion resistance;
• fermenter simple breathing regulator valve structure, easy maintenance, safety and convenience;

Fermenter regulating breathing valve - breathing valve selected in the selection:
1, the requirements for the installation location and temperature range requirements, it should be used as a cold-weather regions breathing valve, and should be installed in the pipe pipeline breathing valve selection.
2, the control valve pressure mechanical ventilation should be related to the ability to adapt to the pressure.
3, mechanical breathing valve specifications (flange diameter) should meet the maximum out of the oil tank breathing gas flow requirements.